INTERNATIONAL HIKING WEEKEND
12.8. – 14.8.2022


Slovak paradise
BASIC INFO
Location
Where will we be this year?
Turistický raj
The resort of Turistický raj is situated in the northern part of the Slovak Paradise National Park.
Difficulty
How difficult it will be this year?
Intermediate or beginner hiking skills
Fee
How much money do you need?
Amount of Participants
How many people can come?
Registration
Don't be late with registration!
Organiser
Who is behind all of this?
ABOUT SLOVAK PARADISE
Slovak Paradise (Slovensky raj) features lively forests, wide meadows and plateaus, chasms, canyons, gorges, underground caves (as many as 350!) and garrulous waterfalls. This very popular north eastern region is a gem amongst Slovak national parks. There are 300 km of marked trails stretching through this enchanting paradise. Even if it might look so, most walking trails are not that challenging, elevation is not particularly high, but the walk still feels like an adventure. Crossing ravines is like an obstacle course full of wooden or metal ladders, bridges, creepers and chains. It's a highly addictive attraction!
Most popular nature trails and tourists points are called Prielom Hornadu (river Hornád is responsible for creating a beautiful canyon), Tomasovsky view, Klastorisko with ruins of Carthusian monastery, Kysel, Sokolia dolina, Velky and Maly Sokol, Piecky and Sucha Bela. Visiting Slovak Paradise, even for couple hours will replenish all your inner forces. Narrow, almost touching chasms… diversity of fauna and flora… rich karstic forms, they all are a part of a sensational aesthetical natural experience.
SCHEDULE
| | |
| --- | --- |
| 15:00 – 18:00 | Arrival of participants and check-in |
| 19:00 – 23:59 | Welcome BBQ party/dinner and go rest for next day |
8:00
Breakfast
Group photo
9:00
Departure
10:00
Hiking (details below – section About tour)
19:00
Dinner and some rest before party
Evening
22:00
Party & games time
| | |
| --- | --- |
| 8:00 | Breakfast and packing up your stuff |
| 10:00 | Farewell |
*Program can be changed, participants will be informed in advance
ABOUT TOUR
Intermediate route:
"Strait Sokolia dolina" tour starts in the camp, and goes to Hrdlo Hornádu and Kláštorisko. From there, we go to Glac and back to the camp. Along the way, we will cross the longest waterfall in the Slovak Paradise – Závojový waterfall and some other smaller waterfalls such as the Skalný waterfall.
Sokolia dolina is one of the wildest gorges in the Slovak Paradise, so we highly recommend you to choose this path only if you are an experienced hiker. Please, don't forget to bring proper shoes and clothes for hiking.
Hiking time: approx. 6-7 hours (including way back)
Beginners route:
Easier hike begins in the camp and continues towards the monastery from where we set out through the three famous waterfalls- Pawlasov waterfall, waterfall Ochrancov prírody and the Barierový waterfall. This route is called strait Velký Kysel, and back to the camp.
Hiking time: approx. 6-7 hours
We strongly recommend getting an insurance
During the hike, we will be crossing several bridges and ladders through waterfalls. Therefore we highly recommend you be insured during the whole hiking trip.
Here is an example of an insurance company where you can buy one: https://www.union.sk/health-insurance-for-foreigners/, But there are many more online, so feel free to choose one best suitable for you.
Stay safe!
TRANSPORT
The base camp is situated half an hour by foot from the bus stop in Hrabušice (Hrabušice, rázcestie Betlanovce). Transport from the bus stop to the base camp will be arranged every whole hour from 15:00 – 20:30.
Here is a good website for planning your route:
https://cp.hnonline.sk/vlakbusmhd/spojenie/ (we recommend to use this link)
ACCOMODATION
The resort of Turistický raj is situated in the northern part of the Slovak Paradise National Park. The area contains hotel, camping and cottages. The capacity of cottages is 180 people (8 – 10 beds in each). Every cottage has ground floor with 4 – 5 beds and fist floor with 4 – 5 beds. The part of every cottage is kitchen (with dishes), bathroom and WS. WiFi connection is available in the whole area.
REGISTRATION
Registration is closed.
LIST OF PARTICIPANTS
List will be updated every few days. Don't worry if you don't find your name here right after your registration 🙂
Marek Rybárik – LC Member (Slovakia)
Pappu Prasad – LC Member (Germany)
Mohammad Salikandi – Intern (Germany)
Roman Macháček – LC Member (Czech republic)
Barbora Brošková – LC Member (Slovakia)
Raquel Noguero Casorrán – LC Member (Spain)
Chiara Letter – LC Member (Austria)
Alexander Toedtling – LC Member (Austria)
Sandro Letter – LC Member (Austria)
Lisa Petscharnig – LC Member (Austria)
Linda Kolb – LC Member (Austria)
Oliwia Jagodzińska – LC Member (Poland)
Aleksandra Bauer – LC Member (Poland)
Phil Zoechner – LC Member (Austria)
Eliska Pilarova – Alumni (Czech republic)
Kamil Kiszko-Zgierski – LC Member (Poland)
Michal Ješ – Alumni (Slovakia)
Lea Fischer – Intern (Slovakia)
Adrianna Lis – Intern (Slovakia)
Leon Eppler – Intern (Slovakia)
Rachel Okey – Intern (Slovakia)
Morena Miliavaca Uriarte – Intern (Austria)
Nora Postigo – Intern (Slovakia)
Sonja Huber – Intern (Slovakia)
Jonathan Cazco – Intern (Austria)
Erwan Radenac – Intern (Slovakia)
Ambre-Alizé Chalots – Intern (Slovakia)
Václav Janus – LC Member (Czech republic)
Jakub Magáč – LC Member (Slovakia)
Amruth Samuel Meday – Intern (Czech republic)
Mohit Mall- Intern (Czech republic)
Jon Kolltveit – Intern (Slovakia)
Steffen Merseburg – Intern (Slovakia)
Maria Barfod – Intern (Poland)
IN CASE YOU NEED A BIT OF A HUMAN TOUCH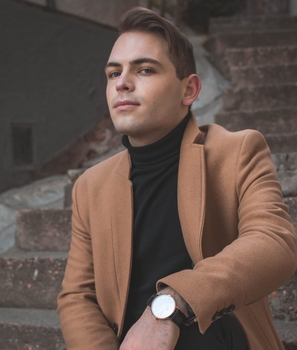 Marek Rybárik
Tel: +421 944 960 916
Email: marek.rybarik@iaeste.sk